Class Booking
*Selected Class :
Burlesque
---
Available 10 Week Courses
*Select a course to see date and time details for the included classes.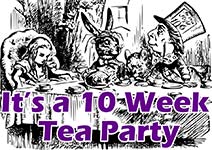 Burlesque
Booking this will enroll you into all the classes within this course.
Location: Batehaven
---
Available Individual Classes
*Casual bookings will become available 2 hours before the first session of a course. Full Course bookings take priority until then.
| Date | Time | Location | Teacher | Price | Select |
| --- | --- | --- | --- | --- | --- |
| May 31, 2022 | 7:30 PM | Batehaven | Kate (Violet Van Dieman) | $25 | Select |
| Jun 7, 2022 | 7:30 PM | Batehaven | Kate (Violet Van Dieman) | $25 | Select |
| Jun 14, 2022 | 7:30 PM | Batehaven | Kate (Violet Van Dieman) | $25 | Select |
| Jun 21, 2022 | 7:30 PM | Batehaven | Kate (Violet Van Dieman) | $25 | Select |
| Jun 28, 2022 | 7:30 PM | Batehaven | Kate (Violet Van Dieman) | $25 | Select |
| Jul 5, 2022 | 7:30 PM | Batehaven | Kate (Violet Van Dieman) | $25 | Select |
| Jul 12, 2022 | 7:30 PM | Batehaven | Kate (Violet Van Dieman) | $25 | Select |
| Jul 19, 2022 | 7:30 PM | Batehaven | Kate (Violet Van Dieman) | $25 | Select |
| Jul 26, 2022 | 7:30 PM | Batehaven | Kate (Violet Van Dieman) | $25 | Select |
| Aug 2, 2022 | 7:30 PM | Batehaven | Kate (Violet Van Dieman) | $25 | Select |